Meet the people behind the success of NXT/CLT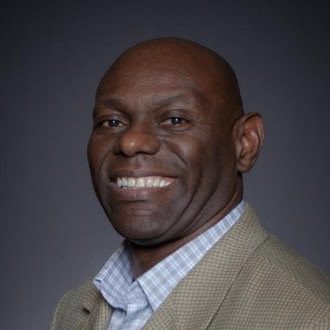 Eric Lewis
NXT/CLT Executive Director
Eric is a global business leader who serves as an advisor, mentor, thought solutions leader, and coach to corporate leaders and their teams, as well as to individuals working to release their inner brilliance. Working to improve business operations for industry leaders like-NXT |CLT Charlotte Works, Celgard, Masterfoods (Mars), Intel, PepsiCo, and Anheuser Busch has given him knowledge, skills, and abilities to work in any industry. Directing successful multinational teams in the Americas, Asia, Africa, and Europe, Eric creates a positive working atmosphere by building unity between divergent groups and bringing out the best in others. He is committed to serving the team by fostering a culture of collaboration, continual improvement, listening and learning, valuing differences, and making effective decisions.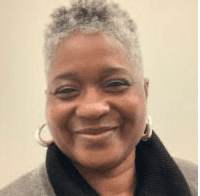 Terry Pinkney
NXT/CLT Administrator
Terry has over 25 years of management, organization, and administrative experience. Having successfully managed Marriott International brands such as Courtyard, TownePlace Suites, and Fairfield Inn hotels. She went on to serve as the regional Division Administrator for a regional fire protection company for 14 years. There she established herself as a key player among corporate and regional leaders across four states during a period of tremendous company growth, transition, and profitability. After supporting C-Suite executives at Extended Stay America, Terry turned her full attention to her own business, All Things Possible Consulting (ATP). Through ATP Terry enthusiastically applies her management, organization, and administrative skills to help support growing businesses and organizations work toward their dreams of excellence, success, and profitability.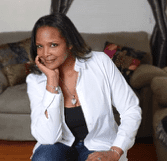 Keisha A Rivers
NXT/CLT Program Director ,Founder and Executive DirectorThe KARS Institute for Learning & Collaboration
Keisha is also the Founder and Chief Outcome Facilitator of The KARS Group, LTD, specializing in the KARS FacilitatedOutcome™ Approach, which effectively integrates strategic development, organizational planning, leadership development, and professional training services, and outcomes-based planning, implementation, and assessment. Keisha's journey of organizational, leadership and team development stems from a combination of her business and education training, along with her first-hand experience in a variety of leadership positions. Keisha has served as executive director of a private foundation, general manager of a minor league soccer franchise, and developed programs and professional development initiatives for large organizations, companies, and school districts. Keisha's approach empowers participants to immediately apply concepts and create real-world solutions. She has presented at conferences and led training for companies across the country. Keisha's Educational background includes a BA in Elementary Education from the University of Pennsylvania, M.Ed. Curriculum & Instruction with a concentration in Leadership & Development from the University of New Orleans and a Woman In Entrepreneurship Certificate from Cornell University. She is a member of the Network of Executive Women and the National Diversity Council.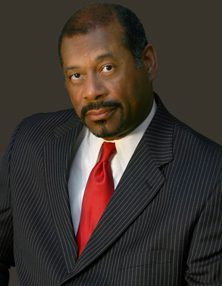 Robert D. Johnson 
NXT/CLTStrategic AdvisorCEO, Interactive Communications, Inc.
Robert (Bob) D. Johnson has over 30 years of experience as an international consultant working with teams in the corporate, government, educational, healthcare, and non-profit sectors. He has been awarded 18 U.S. patents for developments in the areas of learning intervention and polymer chemistry. Mr. Johnson's Patented experiential tools comprise the essential elements of his unique seminars and workshops. Most noteworthy is the Bcube™, a premiere experiential tabletop tool, which has been used by business leaders on four continents to rediscover and accelerate learning. Researchers have shown it to be effective in teaching the elements of play and collaboration as vital problem-solving skills. Mr. Johnson is a member of the Duke University Corporate Education network, where he specializes in the presentation of courtroom simulations. He is a member of the faculty of CEO Space International and is the lead facilitator for the Blumenthal Leadership Institute for Change. Mr. Johnson is a graduate of the University of North Carolina at ChapelHill.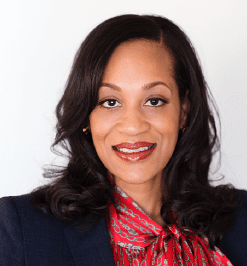 Professor Michelle R. Horton
NXT/CLT Curriculum DirectorWake Forest UniversityChief Driver, YOUniversity Drive, LLC
Michelle R. Hortons Serves as the Executive Director of Career Education & Coaching at Wake Forest University's School ofBusiness.She is the founder and Chief Driver of YOUniversity Drive, LLC, a national organization that provides professional development, training, and custom curriculum programs to prepare and develop individuals for career success. Prior to launching YOUniversityDrive, Michelle spent over a decade in corporate America developing marketing strategies for leading brands. She transitioned into the classroom in 2009 as a Marketing and Retail Management professor at Johnson C.Smith University. Michelle received her undergraduate degree from the University of North Carolina at Chapel Hill and an MBA from Wake Forest University, where she was a recipient of the Babcock Award–an honor given to students who demonstrate exceptional scholastic performance, leadership, and integrity.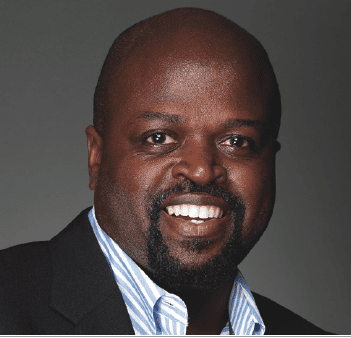 Greg Johnson
NXT/CLT Program Development & Strategic AdvisorFounder and Managing Director, Orbital Socket
With 20+ years of experience in Advertising, Marketing Communications, and Brand Management, Gregory Johnson is a seasoned marketing executive. His expertise and proven track record have helped build some of the most successful and identifiable brands in the world. He is currently the Founder and Managing Director of Orbital Socket, a brand engagement company that creates captivating brands, igniting business growth by building relationships between brands and people. Mr. Johnson was formerly the President of BooneOakley Advertising, where he helped the agency become one of the most sought after advertising and digital communication agencies in the southeast working with brands like Bojangles', the charlotte Hornets, Wells Fargo Golf Championship, State Farm, Cheerwine, Autobell, and Levine Properties. He spent a large part of his career at Nike and was previously the marketing director and a founding team member of the Jordan brand. Mr. Johnson has spoken at the Harvard Business School, The University of North Carolina at Chapel Hill's Kenan-Flagler Business School and the School of Journalism and Mass Communications, the Congressional Black Caucus, Hampton University, Florida A&M, and various other organizations. Mr. Johnson earned a BA in Journalism and MassCommunications from the Hussman School of Journalism and Media at the University of North Carolina at Chapel Hill, as well as an MA in Theology from Western Seminary.
Derrick Davis
NXT/CLT Entrepreneur-in-Residence & Strategic AdvisorPrincipal and Founding Partner, Informatic Concepts
With two decades of sales and marketing experience, Derrick understands the importance of tailoring a product or service to his client's specific organizational needs and goals. He believes that talent is the multiplier. The more energy and attention you invest in it, the greater the yield. Derrick's broad experience in national accounts management, complemented by extensive account development and cultivation of new markets/territories, makes his innovative approach to sales and leadership integral to the success of Informatic Concepts. Using his broad experience, adaptability, and extensive network to make an impact on his local community, Derrick currently serves on various non-profit, government, and private enterprise boards. Derrick holds a Bachelor of Arts in Organizational Communications from SaintAugustine's University.